The Florida Detention Database gathers complaints regarding conditions of confinement and access to counsel in Florida's immigrant detention centers. For too long, there have been countless reports of inhumane and abusive conditions in Florida's immigration detention centers.  
In order to capture a full picture of the systemic neglect within these facilities, the ACLU of Florida and the HOPE Public Interest Resource Center at the University of Miami School of Law have created the Florida Detention Database to track complaints and identify patterns of abuse, inadequate conditions and constitutional violations. The Florida Detention Database seeks to collect this information for further investigation and to serve as a resource to detained individuals and their families and other individuals and organizations advocating on their behalf. 
Jump to this Section
If you wish to submit a complaint for inclusion in the Database or would like more information about the Database to advocate for a detained individual, please use our form, scan the QR code, email detentioncomplaints@aclufl.org, or call our complaint hotline at (786) 363-3095.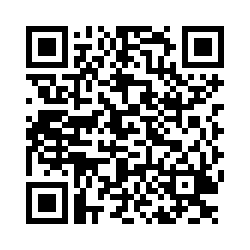 ---
Glades County Detention Center is a detention center located in Moore Haven, Florida, that has an intergovernmental service agreement with ICE to detain immigrants. This detention center has a long history of horrific conditions and human rights abuses. From pervasive sexual and medical misconduct to unlawful use of toxic chemicals, the center continues to attack and dehumanize vulnerable people. 
View the full Florida Detention Database here.  
---
Krome North Processing Center is an ICE detention facility located in Miami, Florida, that detains male immigrants. Krome is the subject of a number complaints, especially concerning medical neglect and failure to provide sufficient COVID-19 protections and protocols. 
Check back for highlights from the data collected coming soon! View the full Florida Detention Database here.  
---
Baker County Detention Center is an ICE detention center located in Macclenny, FL. The Baker County Sheriff's Office is charged with the management of this facility. Baker has been the subject of many complaints over the years, noting inhumane conditions such as physical assaults, racial targeting, unsanitary and unsafe conditions, and medical neglect.
There have been over 100 complaints filed out of the Baker County Detention Center, ranging from denial of medical care, legal counsel, unsanitary conditions, and harassment. As a response, law clinics at Florida State University, the University of Florida, and the University of Miami, along with the ACLU of Florida, launched the Baker Legal Assistance Program.
View the full Florida Detention Database here.  
---
Broward Transitional Center is a for-profit immigration detention center located in Pompano Beach, Florida owned and operated by the GEO Group, a for-profit prison corporation. GEO Group has multi-million-dollar contract with ICE to detain immigrants. The facility, and GEO Group in general, have been the subject of numerous complaints and investigations for many years, citing extreme medical neglect and inhumane treatment of detained individuals.
Check back for highlights from the data collected coming soon! View the full Florida Detention Database here.