Come and have a laugh with friends at the preview of GableStage's performance of KINGS. A lacerating comedy about a newly elected congresswoman who refuses to play by the rules of lobbyists—or her own party. 
"Awfully funny... the pace is snappy and the intellect is sophisticated...[a] savvy process play about the sausage-making of politics. - THE WASHINGTON POST
Reception at the entrance of the theater: 7 pm | Show starts: 8 pm
Tickets $25. All proceeds benefit the ACLU of Florida.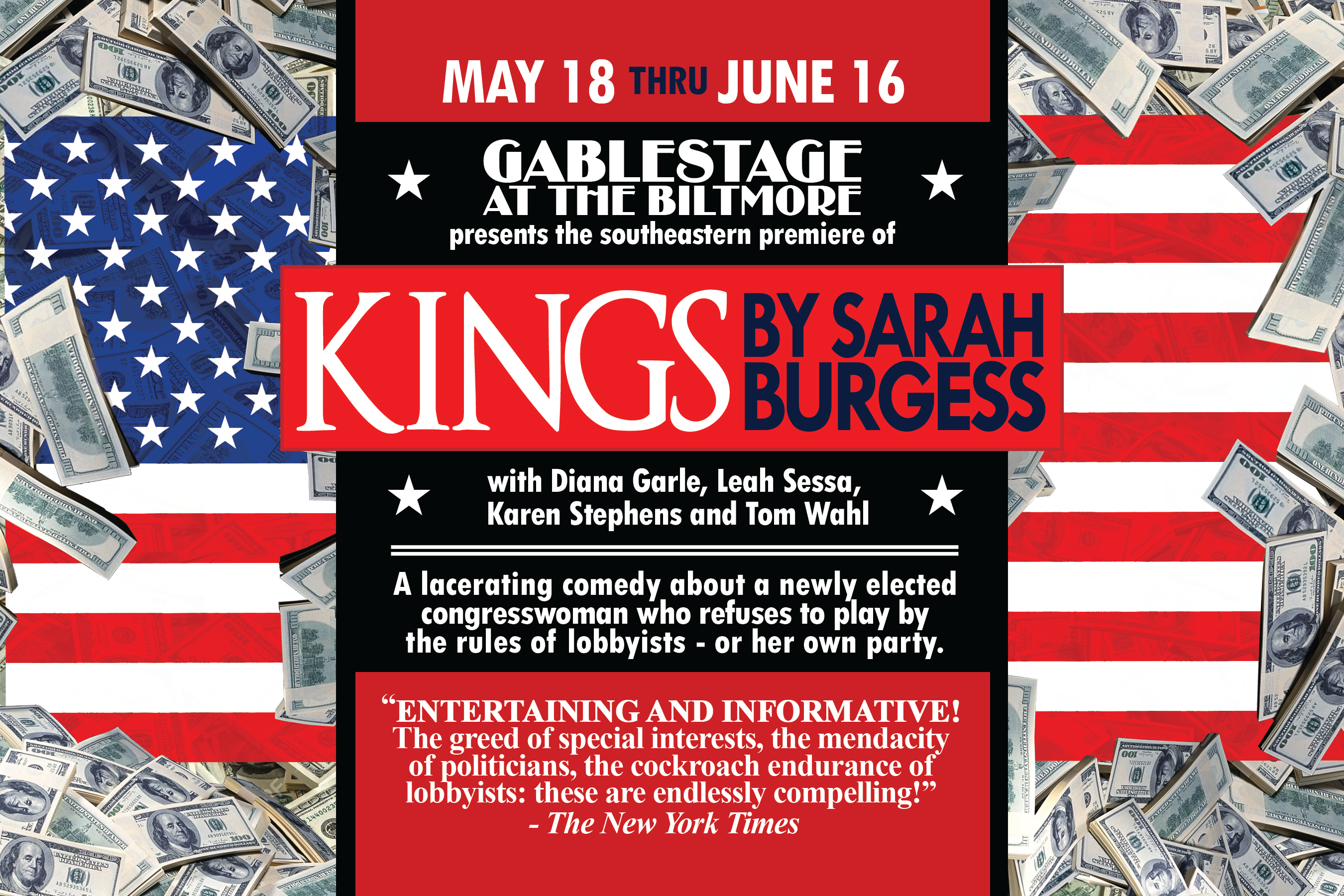 KINGS by Sarah Burgess
A scathingly funny new play about money, politics and the state of the American republic! Kate is a whip-smart lobbyist who doesn't waste her time on anyone who can't get elected and get her clients what they want- but when she represents a political neophyte with staunch ideals, she is faced with a choice that might change everything for her! Does she back the system, or back what she believes in? By the author of DRY POWDER.
"A TAUTLY INTELLIGENT DRAMA! Gives you a short, useful course on the fuel Washington runs on! It adds to a vital public discourse about the kind of government we have vs the kind we want!" – The Washington Post